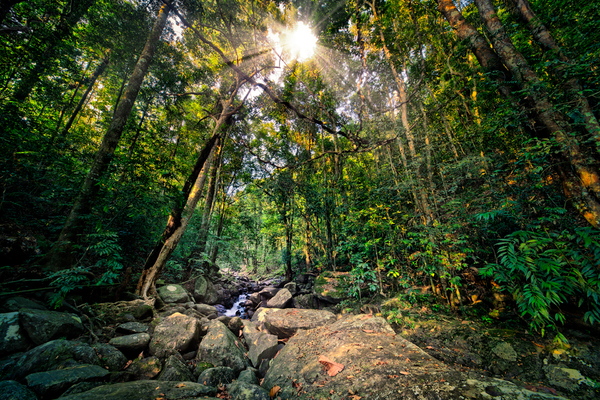 As a family, we went to see Disney's The Jungle Book this weekend. I had heard great things about it and I knew this was something we'd want to see on the Big Screen and not wait for it to come to video or Netflix. I was not disappointed. While, the cinematography was amazing, the scenery breathtaking, the digital effects pretty cool, that's not what stayed with me.
I won't spoil anything for those of you that have not seen it yet, but there is a point in the movie where there has been a drought in the dry season. The only watering hole has dried so much that it has exposed the "Peace Rock". It is Law that once this rock has been exposed there is no hunting or killing in the Jungle. You see all the animals come together to drink; prey and predator side by side.
Immediately, I thought of The Rock (no, not Duane Johnson) The Rock, Jesus Christ. He is the real-life Peace Rock. All can come to Him for refuge and a safe harbor. It doesn't matter what your background is, who your family is or where you've come from. He is there to bring everyone peace. We only have to go and partake of Him.